新闻中心Banner
New Arrival-PM95A Card CNC Controller
Updata Time:2018-11-07 11:32
Adhering to the corporate philosophy of "Specialized Concentrated Focused", WEIHONG continually develops and provides customers with personalized cnc control solutions. Nowadays we are ready to fully upgrade PM53B/C card cnc controller to PM95A which has higher quality and stability.
PC based card cnc controller-PM95A can be widely applied in 3-5 axis cnc woodworking, metal processing, laser cutting industry, etc.
Compared with PM53B/C cnc control systems, PM95A has some special performance in the following aspects
Compatible with more comprehensive operating systems

PM95A cnc control system can be used under the PC operating system of Win7 32bit/64bit and Win8 32bit/64bit. Especially under the 64bits operating system, PM95A cnc controller can reduce the probability of virus in the system.
In view of current mainstream PC motherboards can only support PCI-E slot, WEIHONG develops the PM95A with PCI-E slot for helping users choose suitable PC easily.
Supporting used time encryption by mobile APP
PM95A series cnc control system supports used date encryption which is useful and friendly for machine tool manufacturers to manage the cnc machines.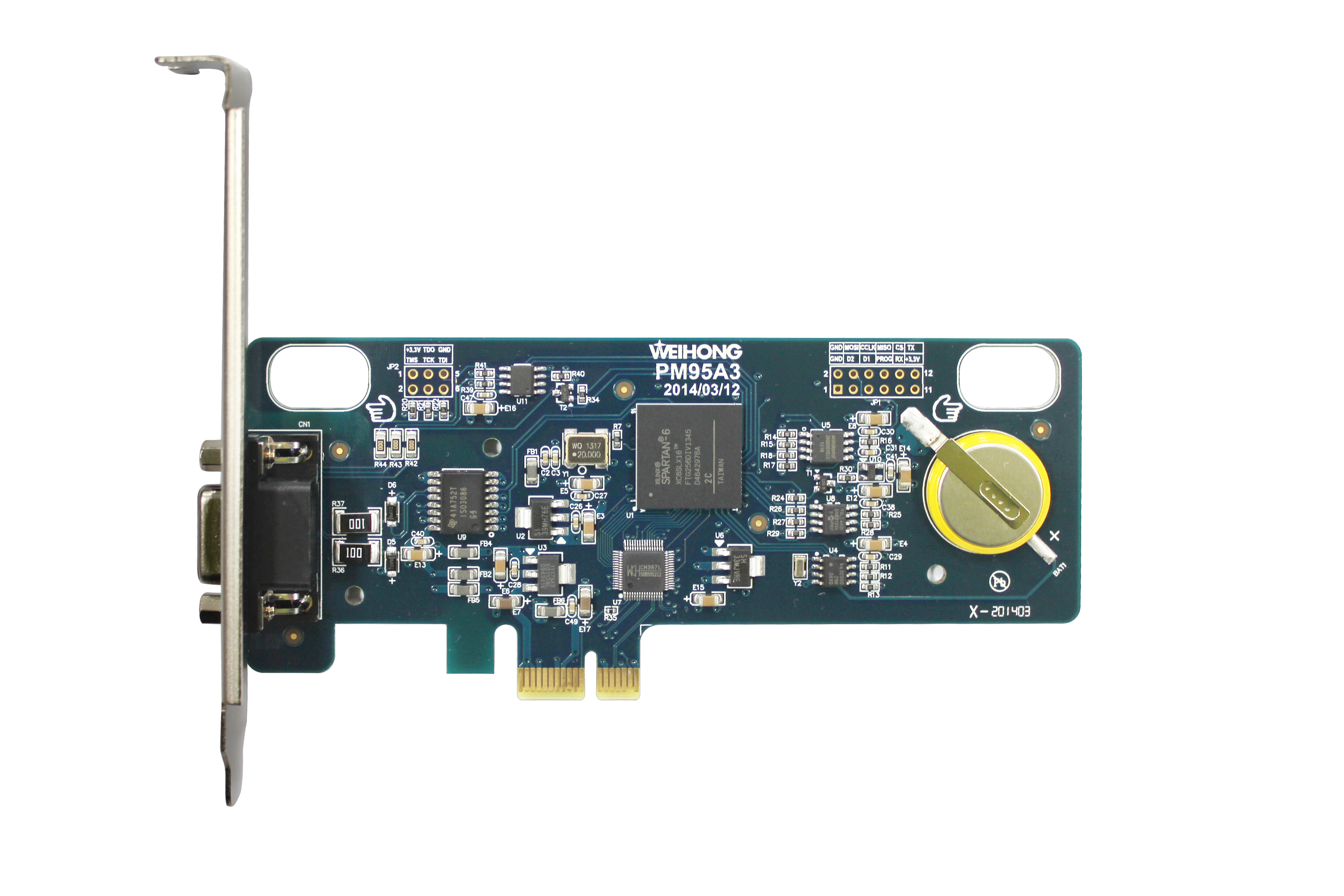 Simple wire connection
It takes DB9 serial communication, which only needs one DB9 cable to connect card with lambda controller. Such wire connection way makes systems more stability and faster and meanwhile solving the problems from the electrical cabinets due to arrangement of intensive follow-up wiring.
The maximum output frequency is 640 KHz which is 4 times higher than PM53B/C cnc control system.