新闻中心Banner
The National Science and Technology Innovative and Entrepreneurial
Updata Time:2018-11-07 11:57
Recently, the State Ministry of science and technology has announced 2015 innovative talent promotion plan selected list. Nominated by the link of declaration and recommendation, form review, expert review, publicity, etc. 307 young and middle-aged leading talents in science and technology innovation areas, 50 teams in key innovation areas, 214 science and technology entrepreneurial talents and 34 innovative talent cultivation demonstration bases have been selected to 2015 innovative talent promotion plan.

Doctor Tongkui Tang, senior engineer, graduated from the control theory and control engineering major of Shanghai Jiao Tong University, is the chairman of Shanghai Weihong Electronic Technology Co., Ltd.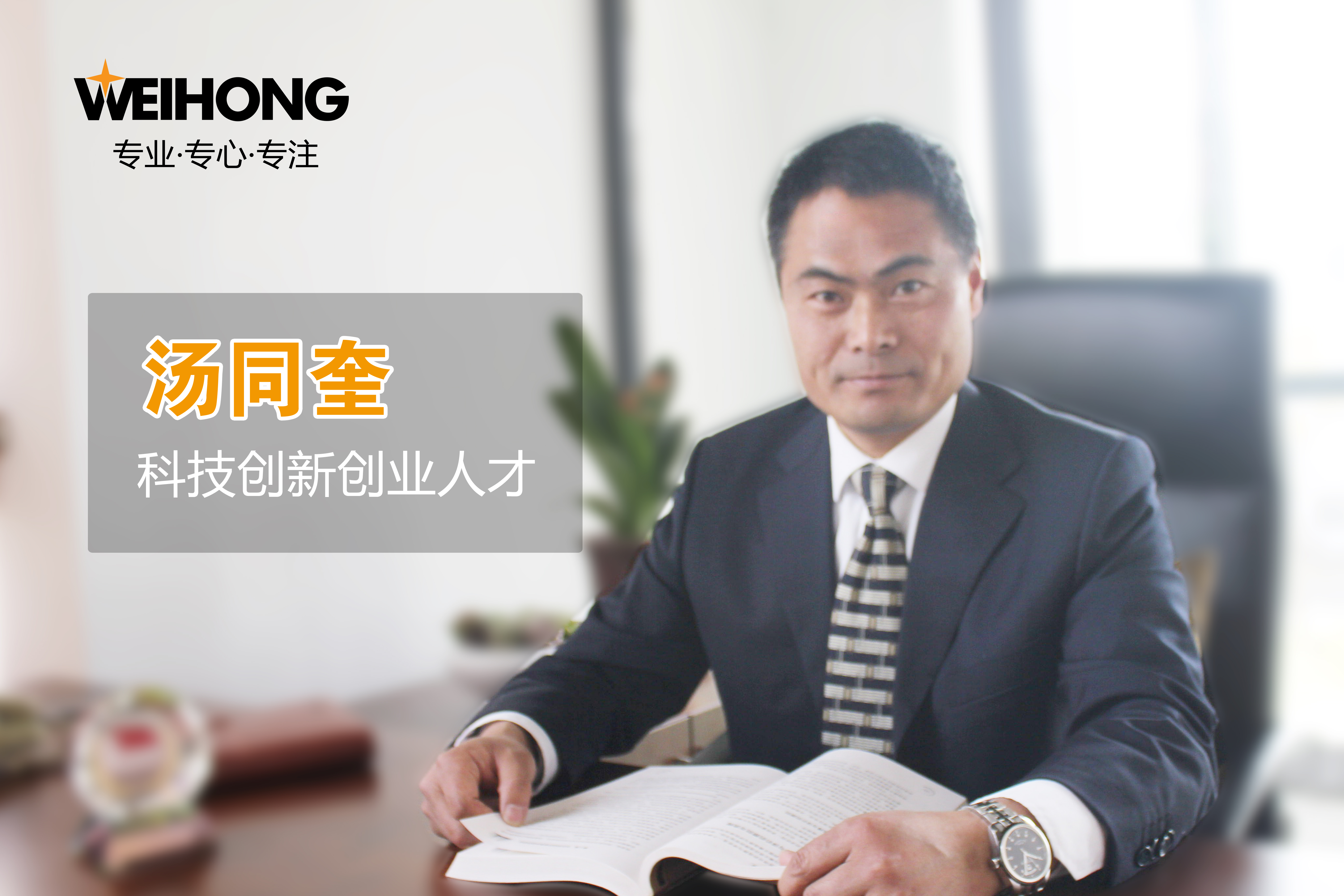 Since the establishment of the company, Dr. Tang has never forgotten the due responsibility as a Chinese intellectual. He is cautious and conscientious, dutifully dedicated to his work, and has a strong sense of mission and responsibility to lead Weihong team to continue to move forward. Dr. Tang completed the transformation from engineering and technical personnel to senior management. He continuously guides the company's scientific and standardized management and makes Weihong from an ordinary private company gradually grow into a listed company with a certain scale.
At present, as a professional high-tech enterprise to provide motion control system solutions, Weihong has become a first-line brand in the field of motion control in China, gradually breaks the monopoly position of foreign numerical control systems in the domestic market.
Weihong which has all the intellectual property rights of the motion control is one of the few companies which master oriented complex curves and surfaces of high speed and high precision motion control technology, and can provide mature commercial products. Weihong independently researches and develops the cnc control systems for engraving and milling machine, cutting machine, robot and so on which are widely applied in advanced machinery related with industrial automation. Because of its reliable quality, excellent performance, reasonable price and timely service, Weihong control systems are generally recognized by processing equipment manufacturers at home and abroad.
The Dr. Tang successfully selected for the Ministry of science and technology innovative talents of science and technology, is not only the doctor himself fighting innovation awards and recognition, but also is our company's greatest glory, which will continue to inspire Weihong to keep moving forward in the field of industrial movement. The future development of Weihong is worth more expectations of society and the state.